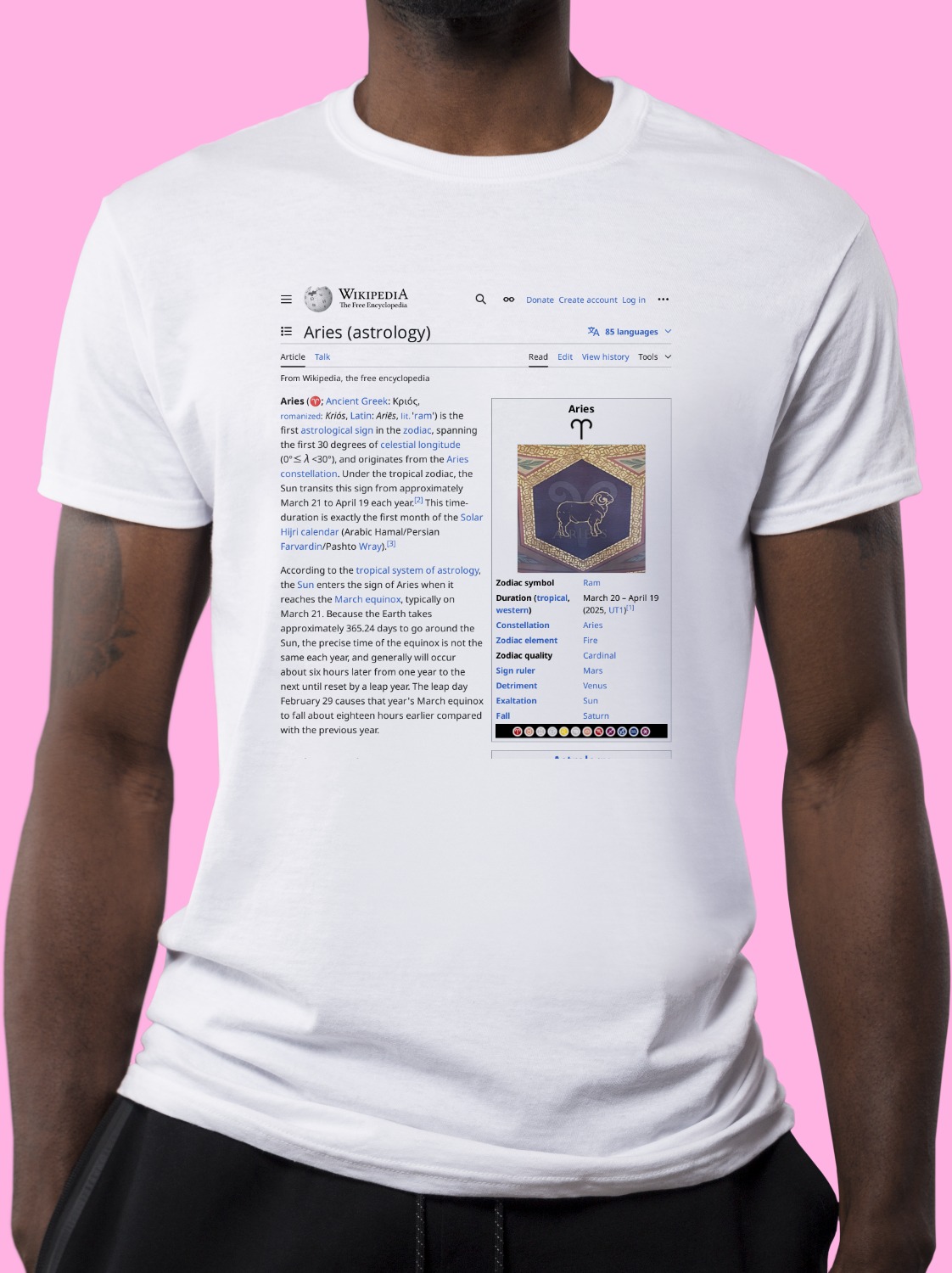 Aries (astrology) Wikipedia Article T-Shirt
Unisex Crew Neck
Aries (astrology) Shirt
A classic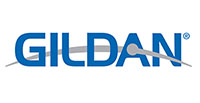 cotton tee emblazoned with the Wikipedia article on
Aries (astrology) ↗
.
Preshrunk jersey knit
Seamless double-needle 2.2 cm collar
Taped neck and shoulders
Tear away label
Double-needle sleeve and bottom hems
Quarter-turned to eliminate centre crease
Aries (♈︎) (Greek: Κριός, romanized: Kriós, Latin: Ariēs, "ram") is the first astrological sign in the zodiac, spanning the first 30 degrees of celestial longitude (0°≤ λ <30°), and originates from the Aries constellation. Under the tropical zodiac, the Sun transits this sign from approximately March 21 to April 19 each year. This time-duration is exactly the first month of the Solar Hijri calendar (Arabic Hamal/Persian Farvardin/Pashto Wray).
According to the tropical system of astrology, the Sun enters the sign of Aries when it reaches the March equinox, typically on March 21. Because the Earth takes approximately 365.24 days to go around the Sun, the precise time of the equinox is not the same each year, and generally will occur about six hours later from one year to the next until reset by a leap year. The leap day February 29 causes that year's March equinox to fall about eighteen hours earlier compared with the previous year.
(from the Wikipedia article printed on this shirt)
About Wikishirt
Wikishirt is a
retail experiment
that lets you buy a shirt with
any Wikipedia Article
printed on it. There are over 5 million Wikipedia articles, so we have
over 5 million shirts
.
Check out
our homepage
for random featured shirts and more!
📦 Free shipping to addresses in the United States!