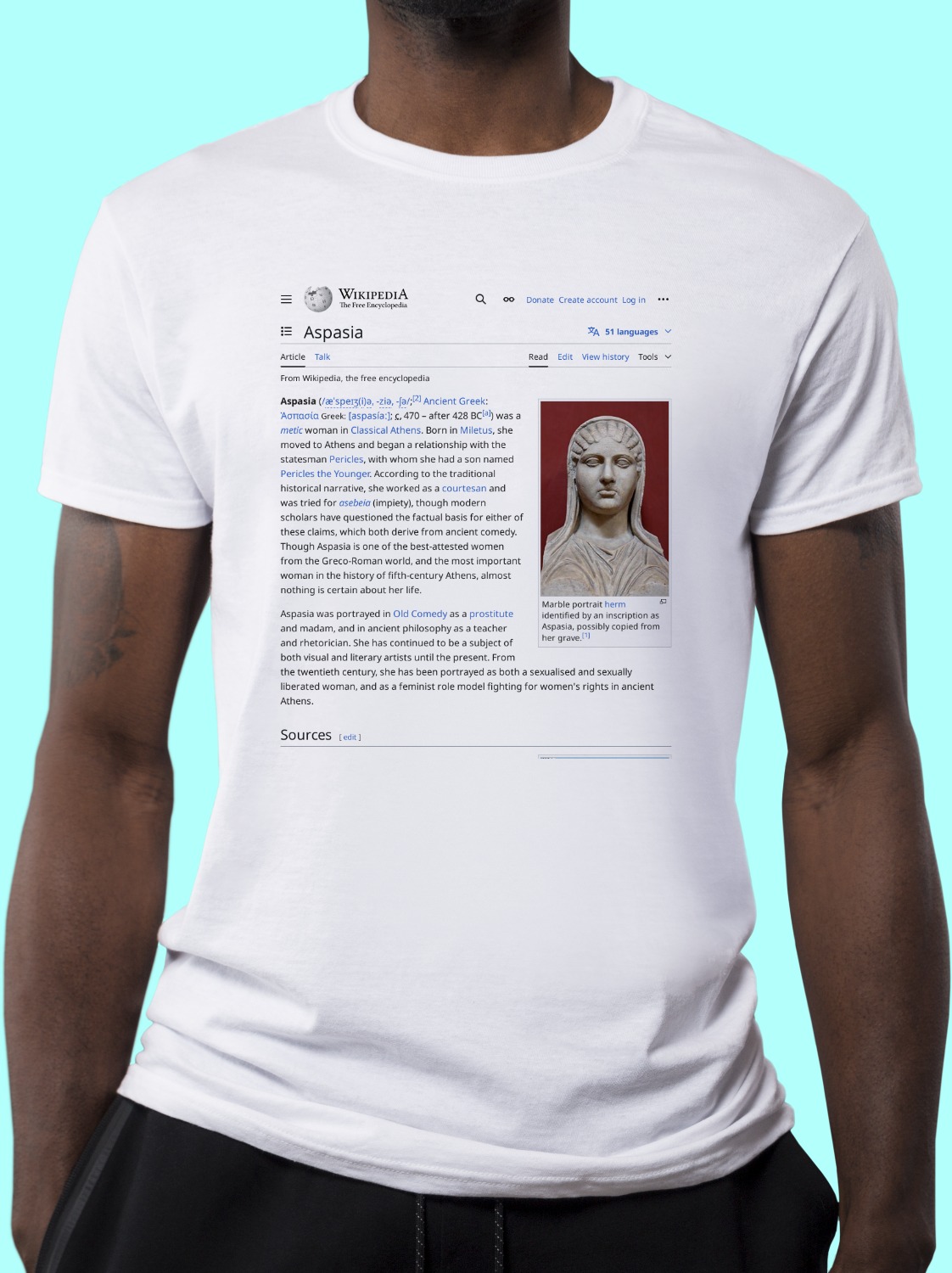 Aspasia of Miletus Wikipedia Article T-Shirt
Unisex Crew Neck
Aspasia of Miletus Shirt
A classic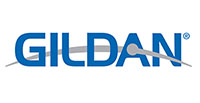 cotton tee emblazoned with the Wikipedia article on
Aspasia of Miletus ↗
.
Preshrunk jersey knit
Seamless double-needle 2.2 cm collar
Taped neck and shoulders
Tear away label
Double-needle sleeve and bottom hems
Quarter-turned to eliminate centre crease
Aspasia (; Greek: Ἀσπασία Greek: [aspasíaː]; c. 470 – after 428 BC) was a metic woman in Classical Athens. Born in Miletus, she moved to Athens and began a relationship with the statesman Pericles, with whom she had a son, Pericles the Younger. According to the traditional historical narrative, she worked as a courtesan and was tried for asebeia (impiety), though modern scholars have questioned the factual basis for either of these claims, which both derive from ancient comedy. Though Aspasia is one of the best-attested women from the Greco-Roman world, and the most important woman in the history of fifth-century Athens, almost nothing is certain about her life.
Aspasia was portrayed in Old Comedy as a prostitute and madam, and in ancient philosophy as a teacher and rhetorician. She has continued to be a subject of both visual and literary artists until the present. From the twentieth century, she has been portrayed as both a sexualised and sexually liberated woman, and as a feminist role model fighting for women's rights in ancient Athens.
(from the Wikipedia article printed on this shirt)
About Wikishirt
Wikishirt is a
retail experiment
that lets you buy a shirt with
any Wikipedia Article
printed on it. There are over 5 million Wikipedia articles, so we have
over 5 million shirts
.
Check out
our homepage
for random featured shirts and more!
📦 Free shipping to addresses in the United States!