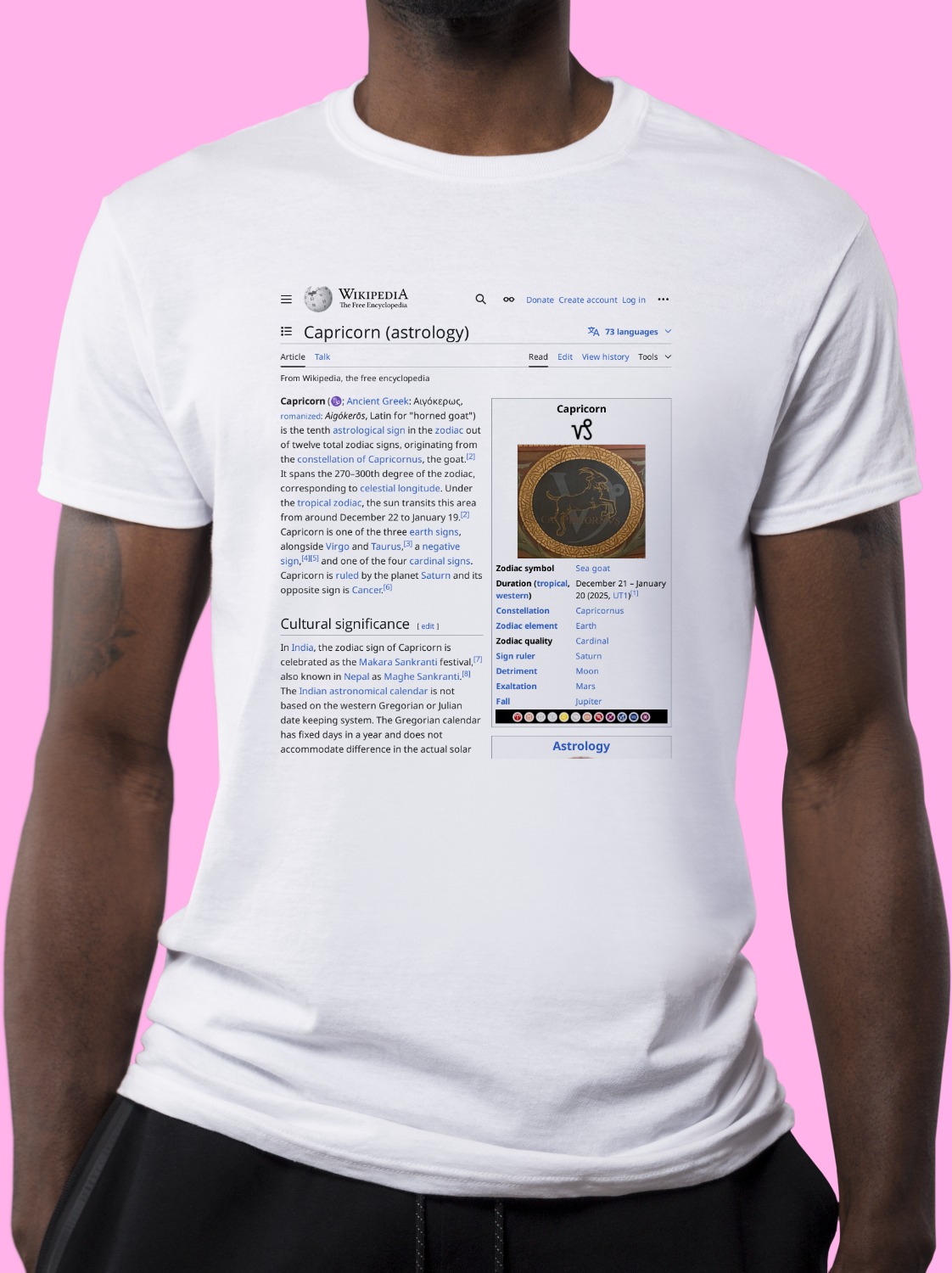 Capricorn (astrology) Wikipedia Article T-Shirt
Unisex Crew Neck
Capricorn (astrology) Shirt
A classic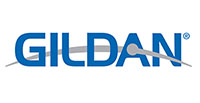 cotton tee emblazoned with the Wikipedia article on
Capricorn (astrology) ↗
.
Preshrunk jersey knit
Seamless double-needle 2.2 cm collar
Taped neck and shoulders
Tear away label
Double-needle sleeve and bottom hems
Quarter-turned to eliminate centre crease
Capricorn (♑︎) (Greek: Αιγόκερως, romanized: Aigókerōs, Latin for "horned goat") is the tenth astrological sign in the zodiac out of twelve total zodiac signs, originating from the constellation of Capricornus, the goat. It spans the 270–300th degree of the zodiac, corresponding to celestial longitude. Under the tropical zodiac, the sun transits this area from around December 22 to January 19. In astrology, Capricorn is considered an earth sign along with Virgo and Taurus, a negative sign, and one of the four cardinal signs. Capricorn is said to be ruled by the planet Saturn alongside Aquarius.
There appears to be a connection between traditional characterizations of Capricorn as a sea goat and the Sumerian god of wisdom and waters, who also had the head and upper body of a goat and the lower body and tail of a fish. Later known as Ea in Akkadian and Babylonian mythology, Enki was the god of intelligence (gestú, literally "ear"), creation, crafts; magic; water, seawater and lake water (a, aba, ab).
(from the Wikipedia article printed on this shirt)
About Wikishirt
Wikishirt is a
retail experiment
that lets you buy a shirt with
any Wikipedia Article
printed on it. There are over 5 million Wikipedia articles, so we have
over 5 million shirts
.
Check out
our homepage
for random featured shirts and more!
📦 Free shipping to addresses in the United States!