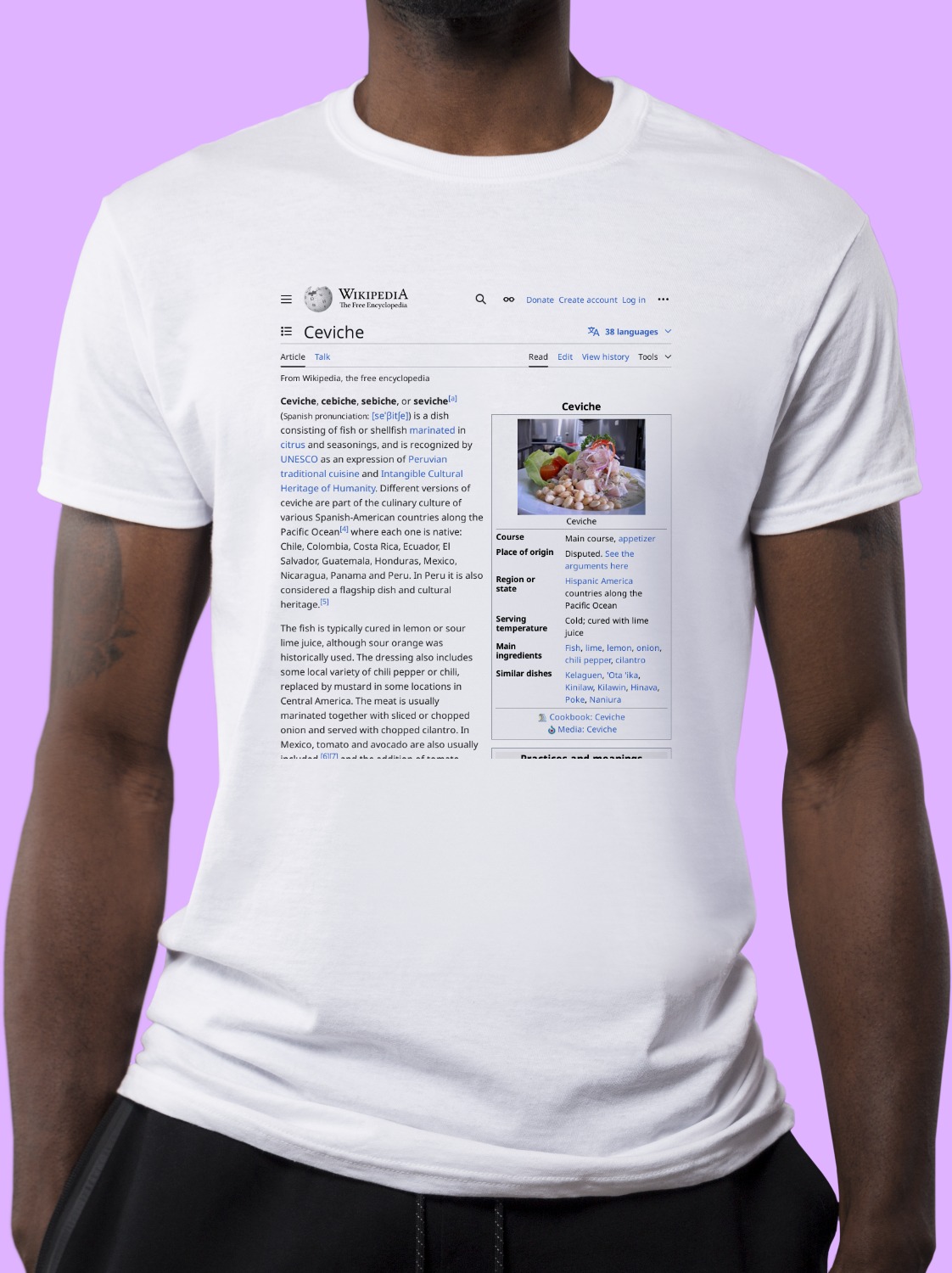 Ceviche Wikipedia Article T-Shirt
Unisex Crew Neck
Ceviche Shirt
A classic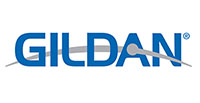 cotton tee emblazoned with the Wikipedia article on
Ceviche ↗
.
Preshrunk jersey knit
Seamless double-needle 2.2 cm collar
Taped neck and shoulders
Tear away label
Double-needle sleeve and bottom hems
Quarter-turned to eliminate centre crease
Ceviche (Spanish pronunciation: [seˈβitʃe]) is a South American seafood dish originally from what is the modern day countries of Peru, Ecuador and Chile, typically made from fresh raw fish cured in fresh citrus juices, most commonly lime or lemon. It is also spiced with ají, chili peppers or other seasonings and julienned red onions, salt, and coriander are also added. The name originates from the Quechuan word siwichi, which means fresh or tender fish.
Because the dish is eaten raw, and not cooked with heat, it must be prepared fresh and consumed immediately to minimize the risk of food poisoning. Ceviche is often eaten as an appetizer; if eaten as a main dish, it is usually accompanied by side dishes that complement its flavors, such as sweet potato, lettuce, maize, avocado, or cooking banana.
The dish is popular in the Pacific coastal regions of western South America. The origin of ceviche is ancient Incan which today corresponds to the modern day country of Peru and Ecuador. The technique of macerating raw fish and meat in vinegar, citrus, and spices (escabeche) was brought to the Americas from Spain and is linked to the Muslim heritage in Spanish cuisine. However, archeological records suggest that something resembling ceviche may have been in the western South America as early as 2,000 years ago. The dominant position Lima held through four centuries as the capital of the Viceroyalty of Peru allowed for popular dishes such as ceviche to be brought to other Spanish administrative provinces in the region, and in time they became a part of local cuisine by incorporating regional flavors and styles.
(from the Wikipedia article printed on this shirt)
About Wikishirt
Wikishirt is a
retail experiment
that lets you buy a shirt with
any Wikipedia Article
printed on it. There are over 5 million Wikipedia articles, so we have
over 5 million shirts
.
Check out
our homepage
for random featured shirts and more!
📦 Free shipping to addresses in the United States!