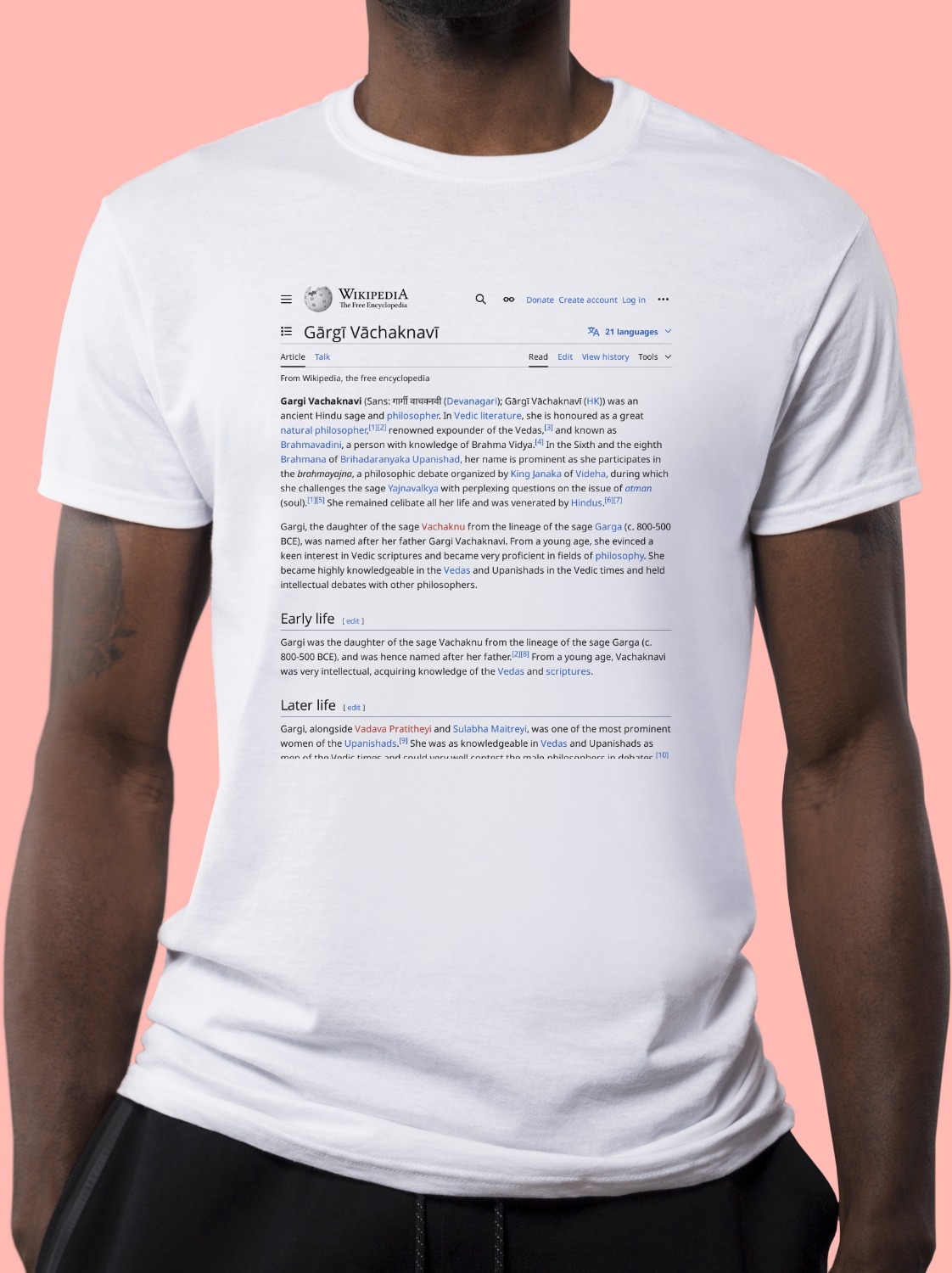 Gargi Vachaknavi Wikipedia Article T-Shirt
Unisex Crew Neck
Gargi Vachaknavi Shirt
A classic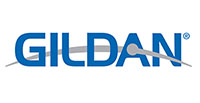 cotton tee emblazoned with the Wikipedia article on
Gargi Vachaknavi ↗
.
Preshrunk jersey knit
Seamless double-needle 2.2 cm collar
Taped neck and shoulders
Tear away label
Double-needle sleeve and bottom hems
Quarter-turned to eliminate centre crease
Gargi Vachaknavi (Sans: गार्गी वाचक्नवी (Devanagari); Gargi Vacaknavi (HK)), was an ancient Indian sage and philosopher. In Vedic literature, she is honored as a great natural philosopher, renowned expounder of the Vedas, and known as Brahmavadini, a person with knowledge of Brahma Vidya. In the Sixth and the eighth Brahmana of Brihadaranyaka Upanishad, her name is prominent as she participates in the brahmayajna, a philosophic debate organized by King Janaka of Videha and she challenges the sage Yajnavalkya with perplexing questions on the issue of atman (soul). She is also said to have written many hymns in the Rigveda. She remained a celibate all her life and was held in veneration by the conventional Hindus.
Gargi, the daughter of sage Vachaknu in the lineage of sage Garga (c. 800-500 BCE) was named after her father as Gargi Vachaknavi. From a young age she evinced keen interest in Vedic scriptures and became very proficient in fields of philosophy. She became highly knowledgeable in the Vedas and Upanishads in the Vedic times and held intellectual debates with other philosophers.
(from the Wikipedia article printed on this shirt)
About Wikishirt
Wikishirt is a
retail experiment
that lets you buy a shirt with
any Wikipedia Article
printed on it. There are over 5 million Wikipedia articles, so we have
over 5 million shirts
.
Check out
our homepage
for random featured shirts and more!
📦 Free shipping to addresses in the United States!