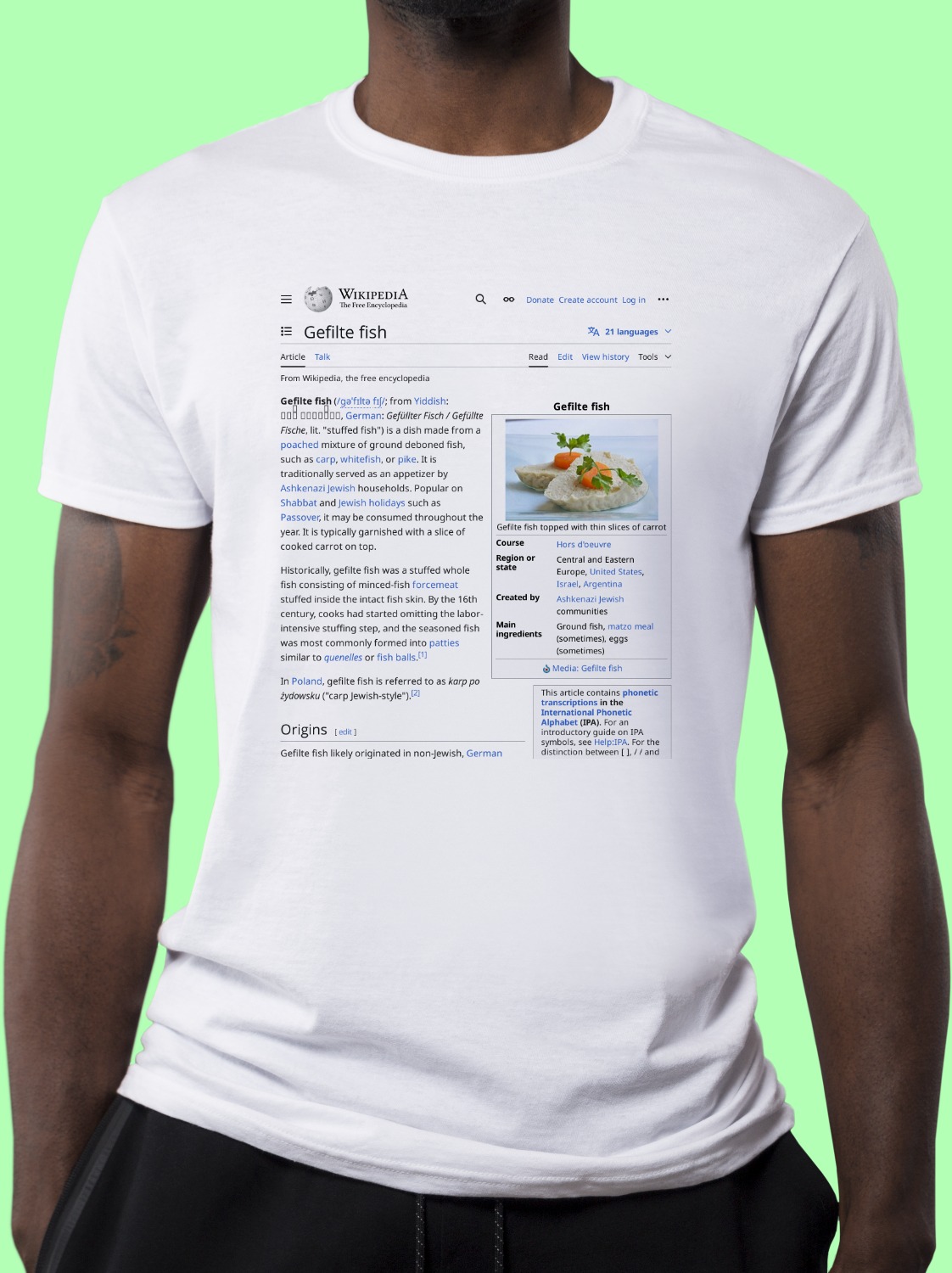 Gefilte fish Wikipedia Article T-Shirt
Unisex Crew Neck
Gefilte fish Shirt
A classic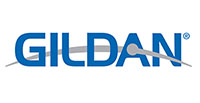 cotton tee emblazoned with the Wikipedia article on
Gefilte fish ↗
.
Preshrunk jersey knit
Seamless double-needle 2.2 cm collar
Taped neck and shoulders
Tear away label
Double-needle sleeve and bottom hems
Quarter-turned to eliminate centre crease
Gefilte fish (; from Yiddish: געפֿילטע פֿיש, lit. "stuffed fish") is a dish made from a poached mixture of ground deboned fish, such as carp, whitefish, or pike. It is traditionally served as an appetizer by Ashkenazi Jewish households. Popular on Shabbat and Jewish holidays such as Passover, it may be consumed throughout the year. It is typically garnished with a slice of cooked carrot on top.
Historically, gefilte fish was a stuffed whole fish consisting of minced-fish forcemeat stuffed inside the intact fish skin. By the 16th century, cooks had started omitting the labor-intensive stuffing step, and the seasoned fish was most commonly formed into patties similar to quenelles or fish balls.
In Poland gefilte fish is referred to as karp po żydowsku ("carp Jewish-style").
(from the Wikipedia article printed on this shirt)
About Wikishirt
Wikishirt is a
retail experiment
that lets you buy a shirt with
any Wikipedia Article
printed on it. There are over 5 million Wikipedia articles, so we have
over 5 million shirts
.
Check out
our homepage
for random featured shirts and more!
📦 Free shipping to addresses in the United States!