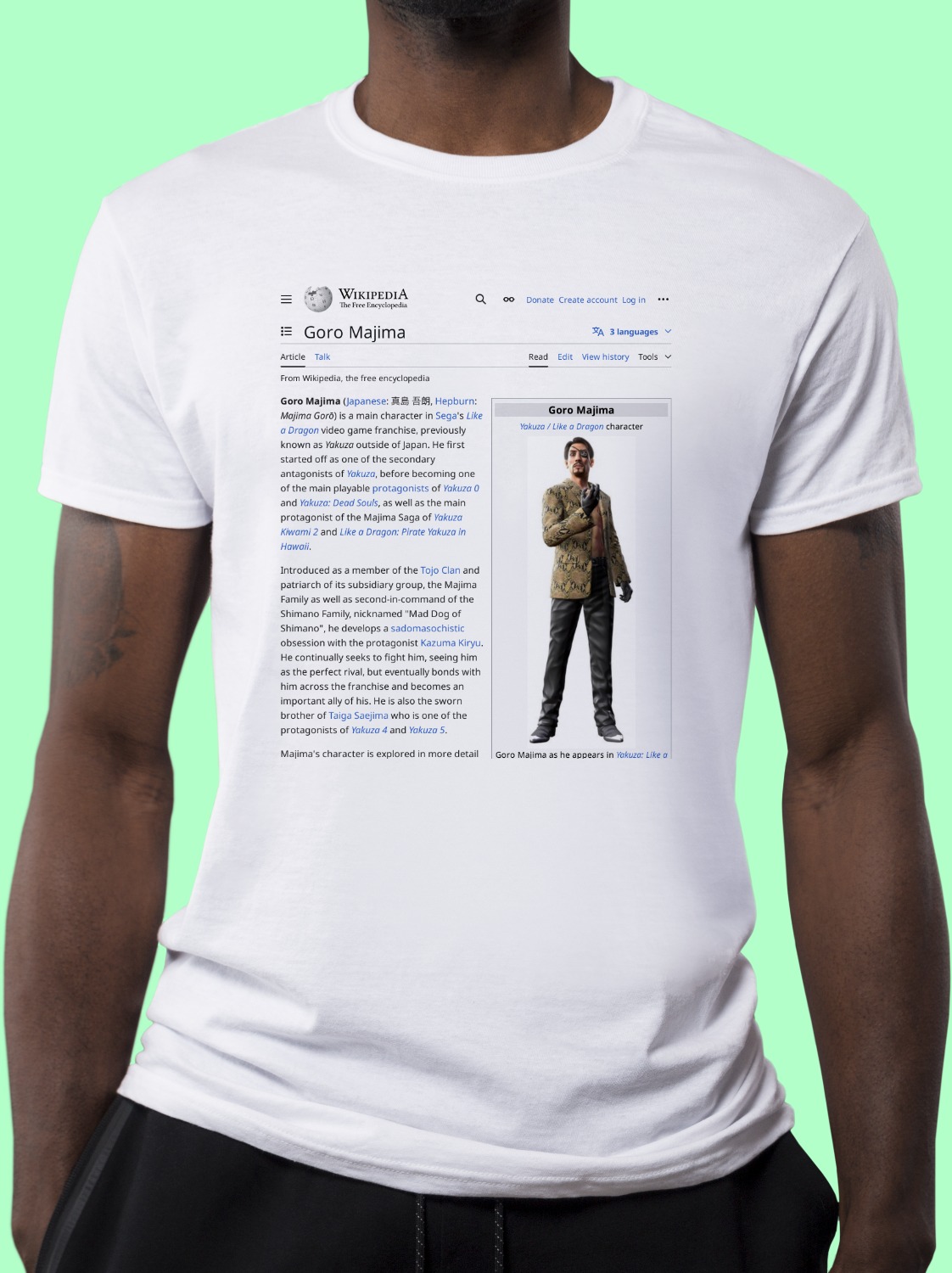 Goro Majima Wikipedia Article T-Shirt
Unisex Crew Neck
Goro Majima Shirt
A classic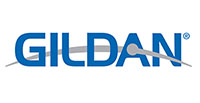 cotton tee emblazoned with the Wikipedia article on
Goro Majima ↗
.
Preshrunk jersey knit
Seamless double-needle 2.2 cm collar
Taped neck and shoulders
Tear away label
Double-needle sleeve and bottom hems
Quarter-turned to eliminate centre crease
Goro Majima (Japanese: 真島 吾朗, Hepburn: Majima Gorō) is a major recurring character in Sega's Like a Dragon video game series, previously known as Yakuza outside of Japan. He is one of the main playable protagonists of Yakuza 0 and Yakuza: Dead Souls, as well as the Majima Saga of Yakuza Kiwami 2. Introduced as a member of the Tojo Clan and patriarch of its subsidiary group, the Majima Family as well as second-in-command of the Shimano Family, nicknamed "Mad Dog of Shimano", he develops a sadomasochistic obsession with the protagonist Kazuma Kiryu. He is seeking continually to fight him, seeing him as the perfect rival, but eventually, bonds with him across the franchise and becomes an important ally of his. He is also the sworn brother of Taiga Saejima who is one of the protagonists of Yakuza 4 and Yakuza 5. Majima's character is explored in more detail during the prequel Yakuza 0, in which he is a 24-year-old former Yakuza and a playable protagonist along with Kiryu. In this game, Majima has a much calmer and serious demeanor that develops into his standard sadomasochistic one during a war between a number of families in a fight for a patch of land known as the Empty Lot. Majima also appears in the spin-off Dead Souls as well as the crossover Project X Zone 2.
The Ryu Ga Gotoku Studio created Majima as a "clown" character who would contrast his calmer characterization in Yakuza 0, where the localization shifted Majima's character arc so he would not come across as insane. Majima has been popular with the Yakuza fanbase, having earned a CD with all the songs Ugaki plays in his karaoke mini-games while topping a popularity poll. His character and fighting style in Yakuza 0 were highly praised by critics.
(from the Wikipedia article printed on this shirt)
About Wikishirt
Wikishirt is a
retail experiment
that lets you buy a shirt with
any Wikipedia Article
printed on it. There are over 5 million Wikipedia articles, so we have
over 5 million shirts
.
Check out
our homepage
for random featured shirts and more!
📦 Free shipping to addresses in the United States!