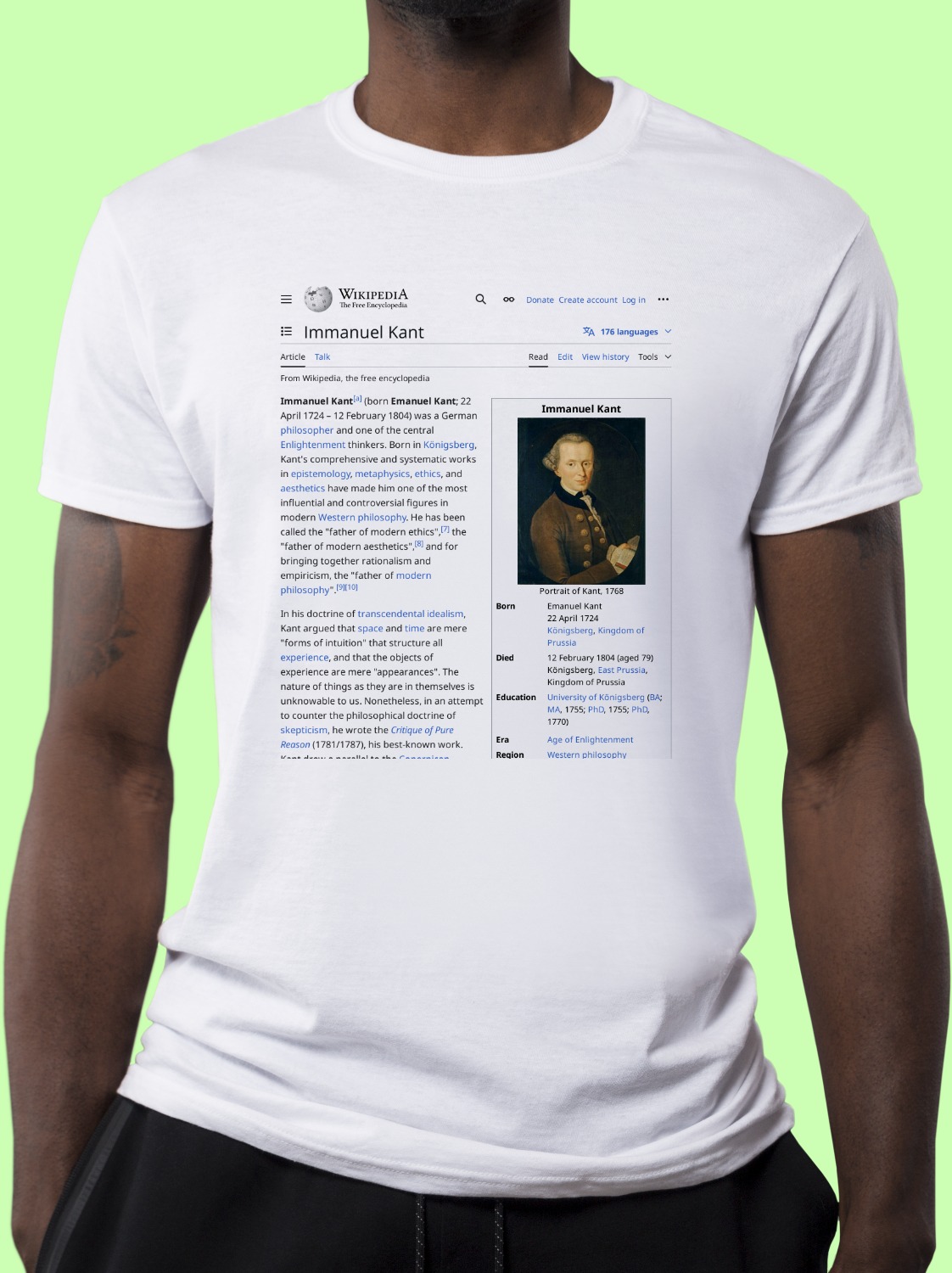 Immanuel Kant Wikipedia Article T-Shirt
Unisex Crew Neck
Immanuel Kant Shirt
A classic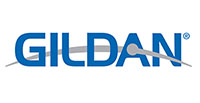 cotton tee emblazoned with the Wikipedia article on
Immanuel Kant ↗
.
Preshrunk jersey knit
Seamless double-needle 2.2 cm collar
Taped neck and shoulders
Tear away label
Double-needle sleeve and bottom hems
Quarter-turned to eliminate centre crease
Immanuel Kant (22 April 1724 – 12 February 1804) was a German philosopher and one of the central Enlightenment thinkers. Born in Königsberg, Kant's comprehensive and systematic works in epistemology, metaphysics, ethics, and aesthetics have made him one of the most influential and controversial figures in modern Western philosophy.
In his doctrine of transcendental idealism, Kant argued space and time are mere "forms of intuition" that structure all experience and that the objects of experience are mere "appearances". The nature of things as they are in themselves is unknowable to us. In an attempt to counter the philosophical doctrine of skepticism, he wrote the Critique of Pure Reason (1781/1787), his best-known work. Kant drew a parallel to the Copernican revolution in his proposal to think of the objects of experience as conforming to our spatial and temporal forms of intuition and the categories of our understanding, so that we have a priori cognition of those objects. These claims have proved especially influential in the social sciences, particularly sociology and anthropology, which regard human activities as pre-oriented by cultural norms.
Kant believed that reason is the source of morality, and that aesthetics arises from a faculty of disinterested judgment. Kant's religious views were deeply connected to his moral theory. Their exact nature, however, remains in dispute. He hoped that perpetual peace could be secured through an international federation of republican states and international cooperation. His Cosmopolitan reputation, however, is called into question by his promulgation of scientific racism for much of his career, although he altered his views on the subject in the last decade of his life.
(from the Wikipedia article printed on this shirt)
About Wikishirt
Wikishirt is a
retail experiment
that lets you buy a shirt with
any Wikipedia Article
printed on it. There are over 5 million Wikipedia articles, so we have
over 5 million shirts
.
Check out
our homepage
for random featured shirts and more!
📦 Free shipping to addresses in the United States!