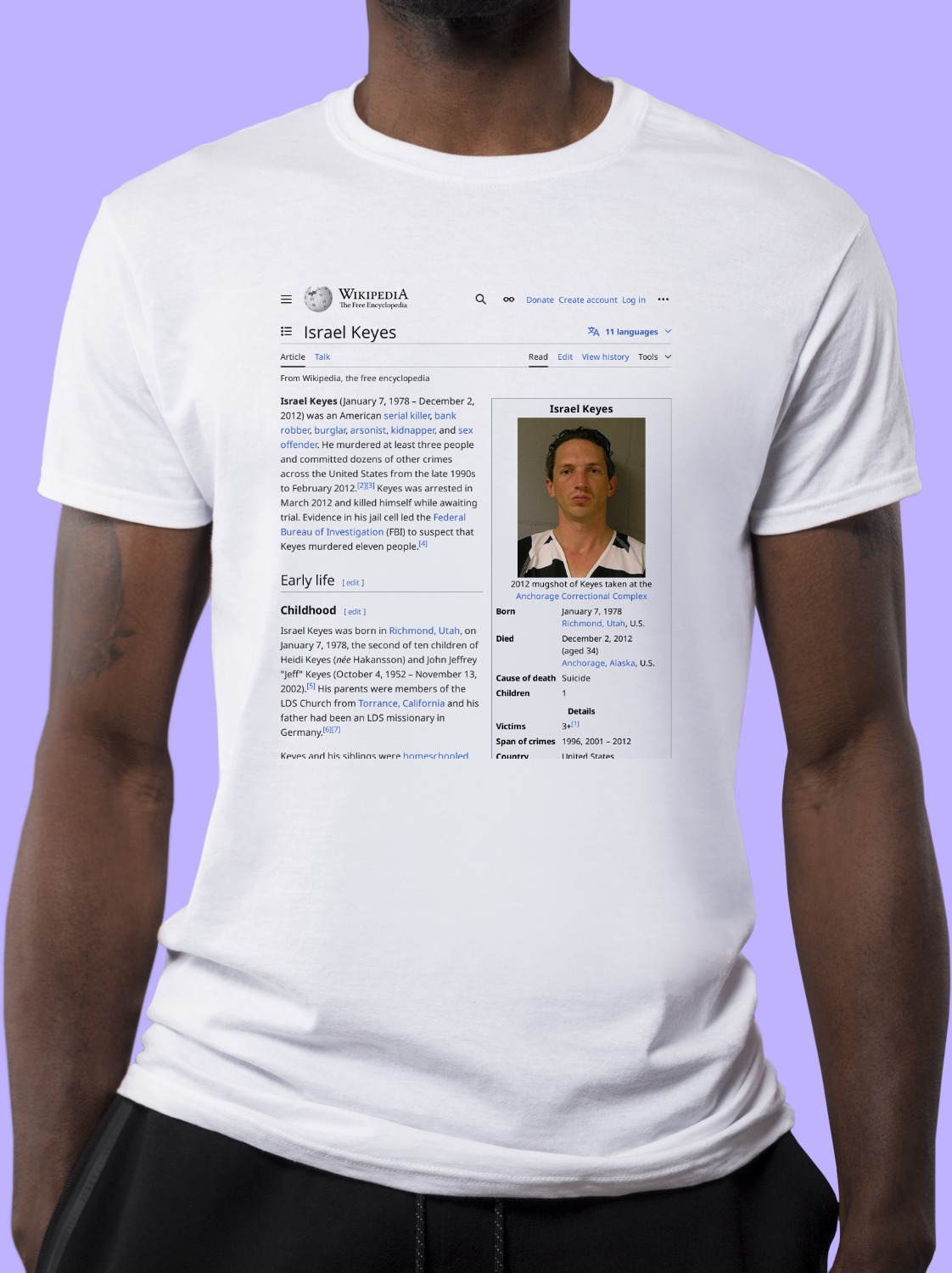 Israel Keyes Wikipedia Article T-Shirt
Unisex Crew Neck
Israel Keyes Shirt
A classic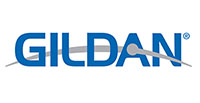 cotton tee emblazoned with the Wikipedia article on
Israel Keyes ↗
.
Preshrunk jersey knit
Seamless double-needle 2.2 cm collar
Taped neck and shoulders
Tear away label
Double-needle sleeve and bottom hems
Quarter-turned to eliminate centre crease
Israel Keyes (January 7, 1978 – December 2, 2012) was an American serial killer, bank robber, burglar, arsonist, kidnapper, rapist, and necrophile who murdered at least three victims and committed dozens of other felonies including armed robbery, arson, rape and burglary across the United States from June 2011 to February 2012.
While awaiting trial, Keyes committed suicide by hanging and slashing his wrists. Evidence left behind in his jail cell—including a suicide note, drawings of 11 skulls, a drawing of the Baphomet, and an inscription of "Corozal" on the cell's wall (all written or otherwise stained with Keyes' blood)—led the FBI to suspect Keyes murdered at least eleven victims in total. He admitted to having committed violent crimes as early as 1996, with the aggravated sexual assault of a teenage girl in Oregon, in a series of meticulous crimes across multiple states that lasted until his capture in 2012.
(from the Wikipedia article printed on this shirt)
About Wikishirt
Wikishirt is a
retail experiment
that lets you buy a shirt with
any Wikipedia Article
printed on it. There are over 5 million Wikipedia articles, so we have
over 5 million shirts
.
Check out
our homepage
for random featured shirts and more!
📦 Free shipping to addresses in the United States!