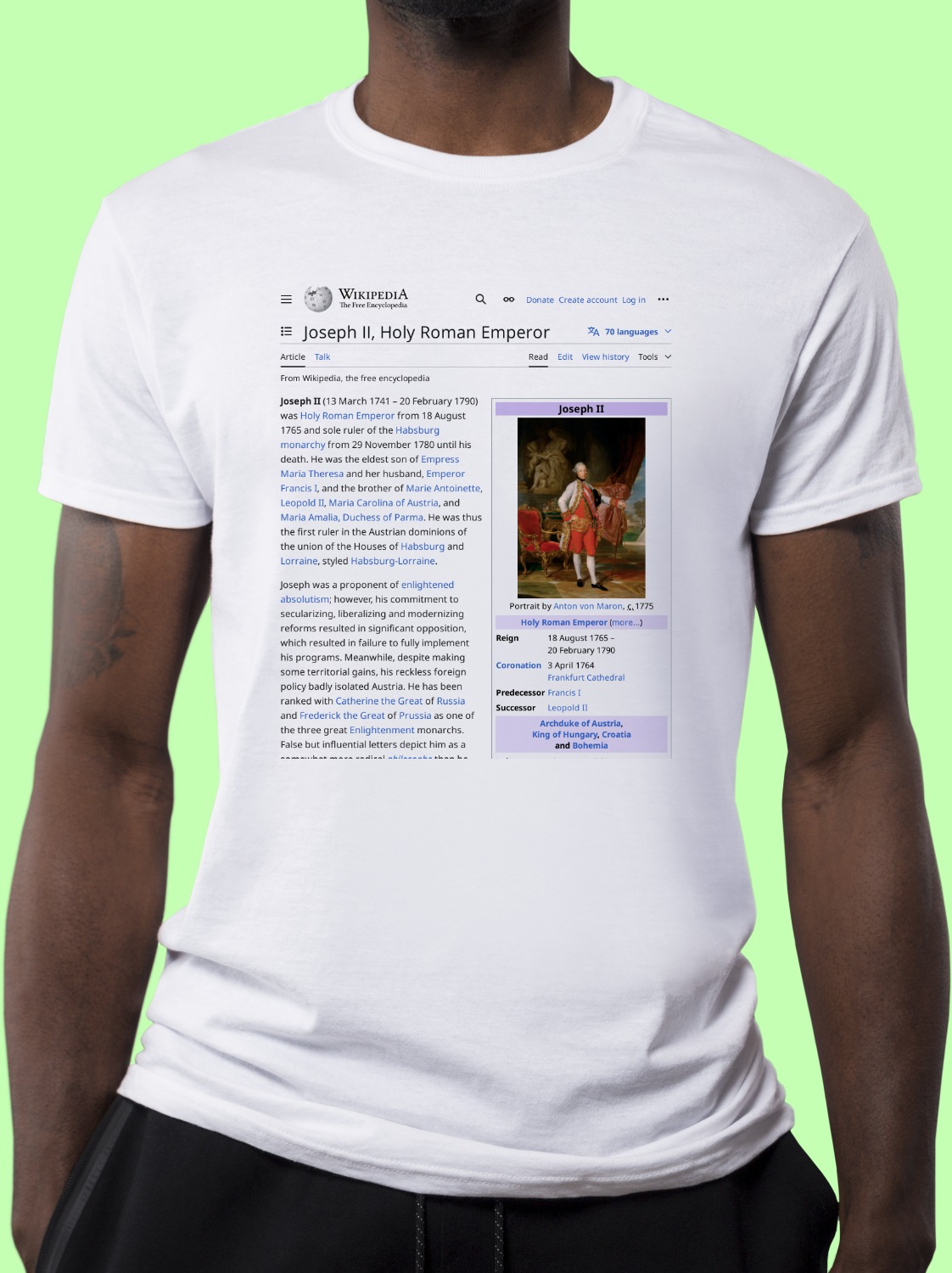 Joseph II, Holy Roman Emperor Wikipedia Article T-Shirt
Unisex Crew Neck
Joseph II, Holy Roman Emperor Shirt
A classic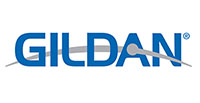 cotton tee emblazoned with the Wikipedia article on
Joseph II, Holy Roman Emperor ↗
.
Preshrunk jersey knit
Seamless double-needle 2.2 cm collar
Taped neck and shoulders
Tear away label
Double-needle sleeve and bottom hems
Quarter-turned to eliminate centre crease
Joseph II (German: Josef Benedikt Anton Michael Adam; English: Joseph Benedict Anthony Michael Adam; 13 March 1741 – 20 February 1790) was Holy Roman Emperor from 18 August 1765 and sole ruler of the Habsburg lands from 29 November 1780 until his death. He was the eldest son of Empress Maria Theresa and her husband, Emperor Francis I, and the brother of Marie Antoinette, Maria Carolina of Austria and Maria Amalia, Duchess of Parma. He was thus the first ruler in the Austrian dominions of the union of the Houses of Habsburg and Lorraine, styled Habsburg-Lorraine.
Joseph was a proponent of enlightened absolutism; however, his commitment to secularizing, liberalizing and modernizing reforms resulted in significant opposition, which resulted in failure to fully implement his programs. Meanwhile, despite making some territorial gains, his reckless foreign policy badly isolated Austria. He has been ranked with Catherine the Great of Russia and Frederick the Great of Prussia as one of the three great Enlightenment monarchs. False but influential letters depict him as a somewhat more radical philosophe than he probably was. His policies are now known as Josephinism.
He was a supporter of the arts, and most importantly of composers such as Wolfgang Amadeus Mozart and Antonio Salieri. He died with no surviving children and was succeeded by his younger brother Leopold II.
(from the Wikipedia article printed on this shirt)
About Wikishirt
Wikishirt is a
retail experiment
that lets you buy a shirt with
any Wikipedia Article
printed on it. There are over 5 million Wikipedia articles, so we have
over 5 million shirts
.
Check out
our homepage
for random featured shirts and more!
📦 Free shipping to addresses in the United States!