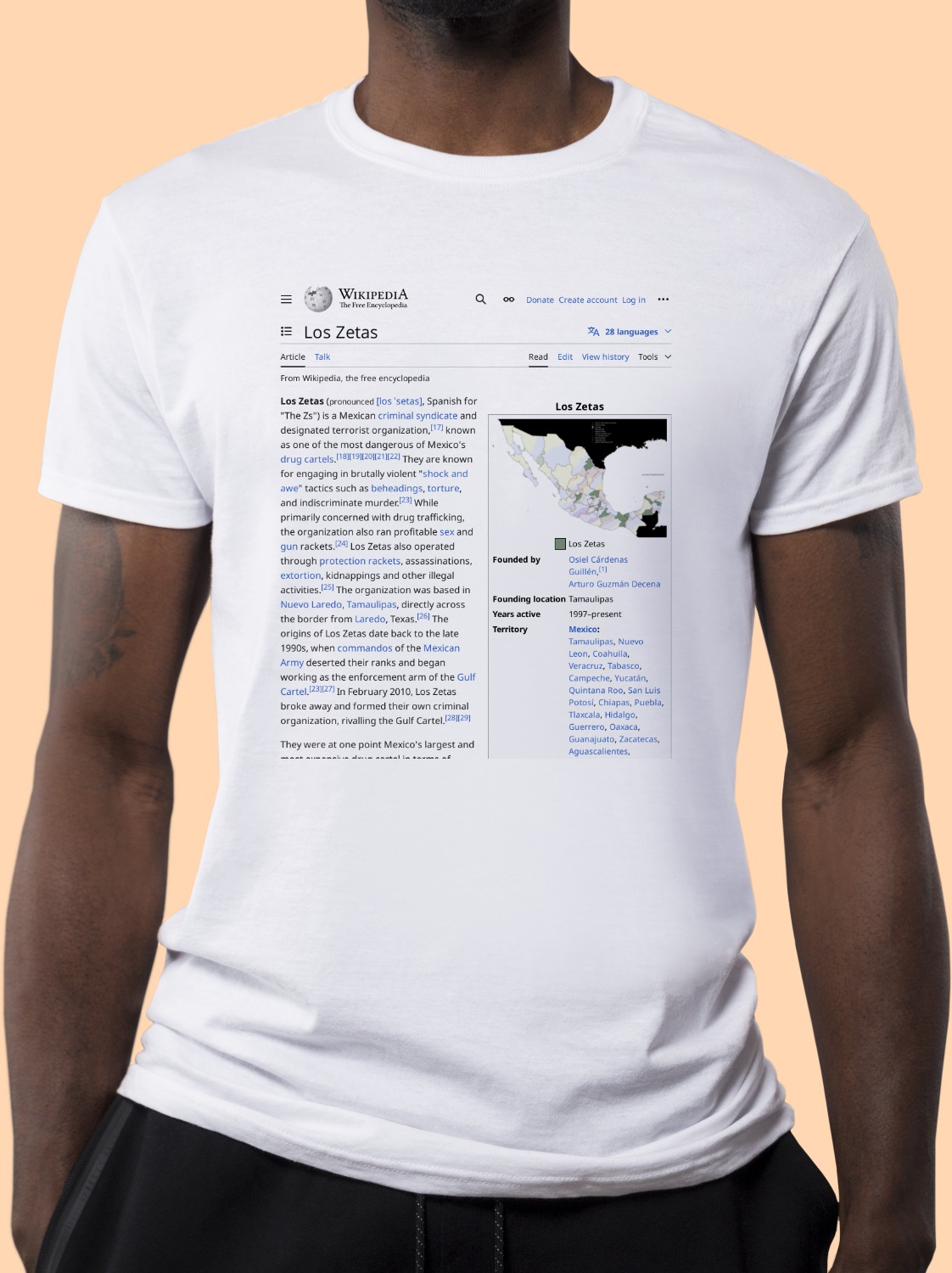 Los Zetas Wikipedia Article T-Shirt
Unisex Crew Neck
Los Zetas Shirt
A classic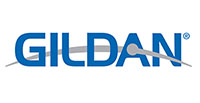 cotton tee emblazoned with the Wikipedia article on
Los Zetas ↗
.
Preshrunk jersey knit
Seamless double-needle 2.2 cm collar
Taped neck and shoulders
Tear away label
Double-needle sleeve and bottom hems
Quarter-turned to eliminate centre crease
Los Zetas (pronounced [los ˈsetas], Spanish for "The Zs") is a Mexican criminal syndicate, formerly as one of the most dangerous of Mexico's drug cartels. They are known for engaging in brutally violent "shock and awe" tactics such as beheadings, torture, and indiscriminate murder. While primarily concerned with drug trafficking, the organization also runs profitable sex and gun rackets. Los Zetas also operate through protection rackets, assassinations, extortion, kidnappings and other illegal activities. The organization is based in Nuevo Laredo, Tamaulipas, directly across the border from Laredo, Texas. The origins of Los Zetas date back to the late 1990s, when commandos of the Mexican Army deserted their ranks and began working as the enforcement arm of the Gulf Cartel. In February 2010, Los Zetas broke away and formed their own criminal organization, rivalling the Gulf Cartel.
They were at one point Mexico's largest and most expansive drug cartel in terms of geographical presence, overtaking their rivals, the Sinaloa Cartel, in physical territory. However, in recent times Los Zetas has become fragmented and seen its influence diminish. As of March 2016, Grupo Bravo (Bravo Group) and Zetas Vieja Escuela (Old School Zetas) have formed an alliance with the Gulf Cartel against Cartel Del Noreste (Cartel of the Northeast). In March 2019, Texas Republican congressman Chip Roy introduced a bill that would list the Cartel Del Noreste faction of Los Zetas, Jalisco New Generation Cartel and Gulf Cartel as foreign terrorist organizations. Former United States President Donald Trump had also expressed interest in designating cartels as terrorist organizations. However such plans were halted at the request of Mexican President Andrés Manuel López Obrador.
(from the Wikipedia article printed on this shirt)
About Wikishirt
Wikishirt is a
retail experiment
that lets you buy a shirt with
any Wikipedia Article
printed on it. There are over 5 million Wikipedia articles, so we have
over 5 million shirts
.
Check out
our homepage
for random featured shirts and more!
📦 Free shipping to addresses in the United States!