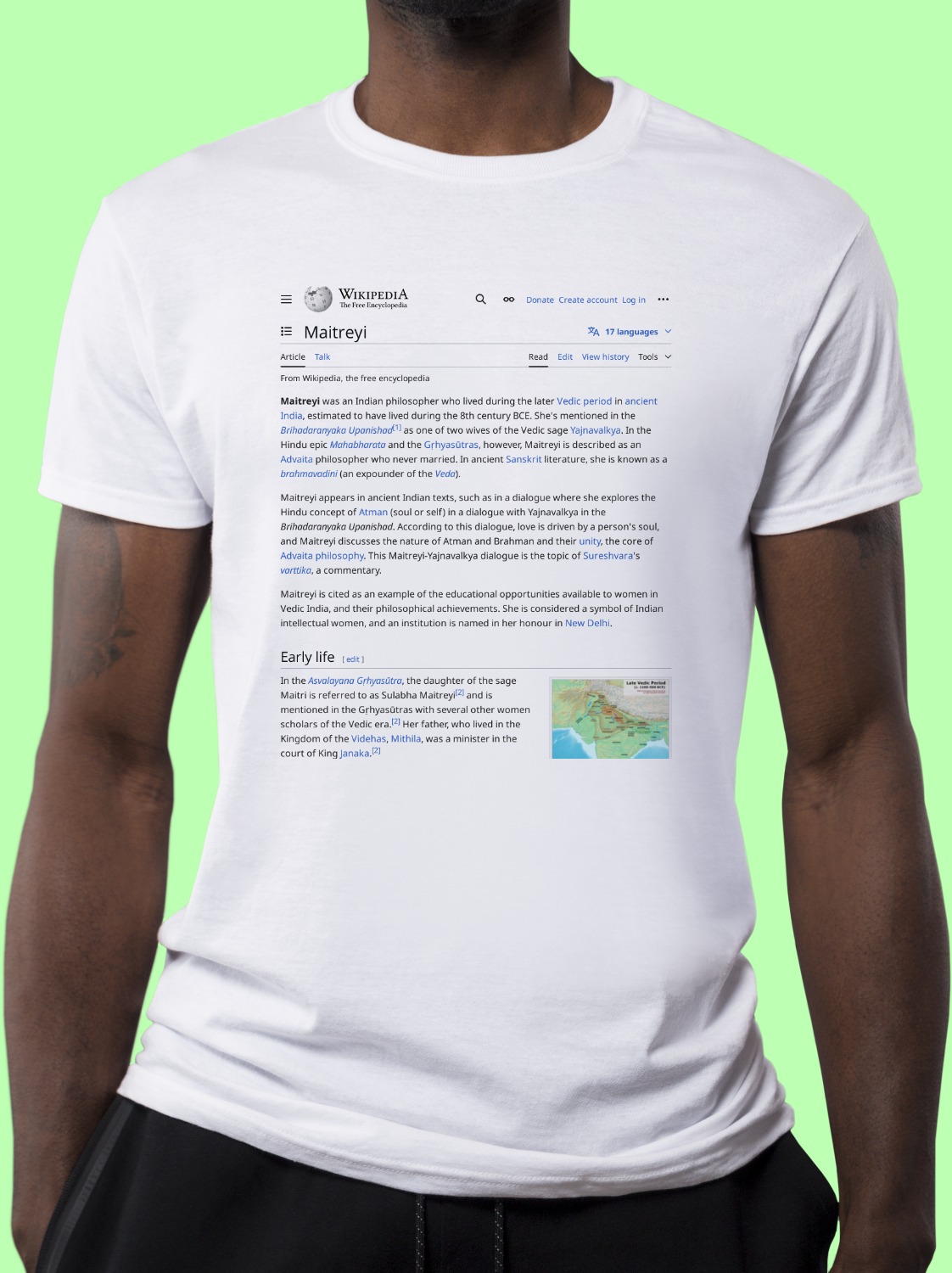 Maitreyi Wikipedia Article T-Shirt
Unisex Crew Neck
Maitreyi Shirt
A classic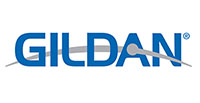 cotton tee emblazoned with the Wikipedia article on
Maitreyi ↗
.
Preshrunk jersey knit
Seamless double-needle 2.2 cm collar
Taped neck and shoulders
Tear away label
Double-needle sleeve and bottom hems
Quarter-turned to eliminate centre crease
Maitreyi (Sanskrit: मैत्रेयी) ("Wise one") was an Indian philosopher who lived during the later Vedic period in ancient India. She is mentioned in the Brihadaranyaka Upanishad as one of two wives of the Vedic sage Yajnavalkya; she is estimated to have lived around the 8th century BCE. In the Hindu epic Mahabharata and the Gṛhyasūtras, however, Maitreyi is described as an Advaita philosopher who never married. In ancient Sanskrit literature, she is known as a brahmavadini (an expounder of the Veda).
Maitreyi appears in ancient Indian texts, such as in a dialogue where she explores the Hindu concept of Atman (soul or self) in a dialogue with Yajnavalkya in the Brihadaranyaka Upanishad. According to this dialogue, love is driven by a person's soul, and Maitreyi discusses the nature of Atman and Brahman and their unity, the core of Advaita philosophy. This Maitreyi-Yajnavalkya dialogue is the topic of Sureshvara's varttika, a commentary.
Maitreyi is cited as an example of the educational opportunities available to women in Vedic India, and their philosophical achievements. She is considered a symbol of Indian intellectual women, and an institution is named in her honour in New Delhi.
(from the Wikipedia article printed on this shirt)
About Wikishirt
Wikishirt is a
retail experiment
that lets you buy a shirt with
any Wikipedia Article
printed on it. There are over 5 million Wikipedia articles, so we have
over 5 million shirts
.
Check out
our homepage
for random featured shirts and more!
📦 Free shipping to addresses in the United States!