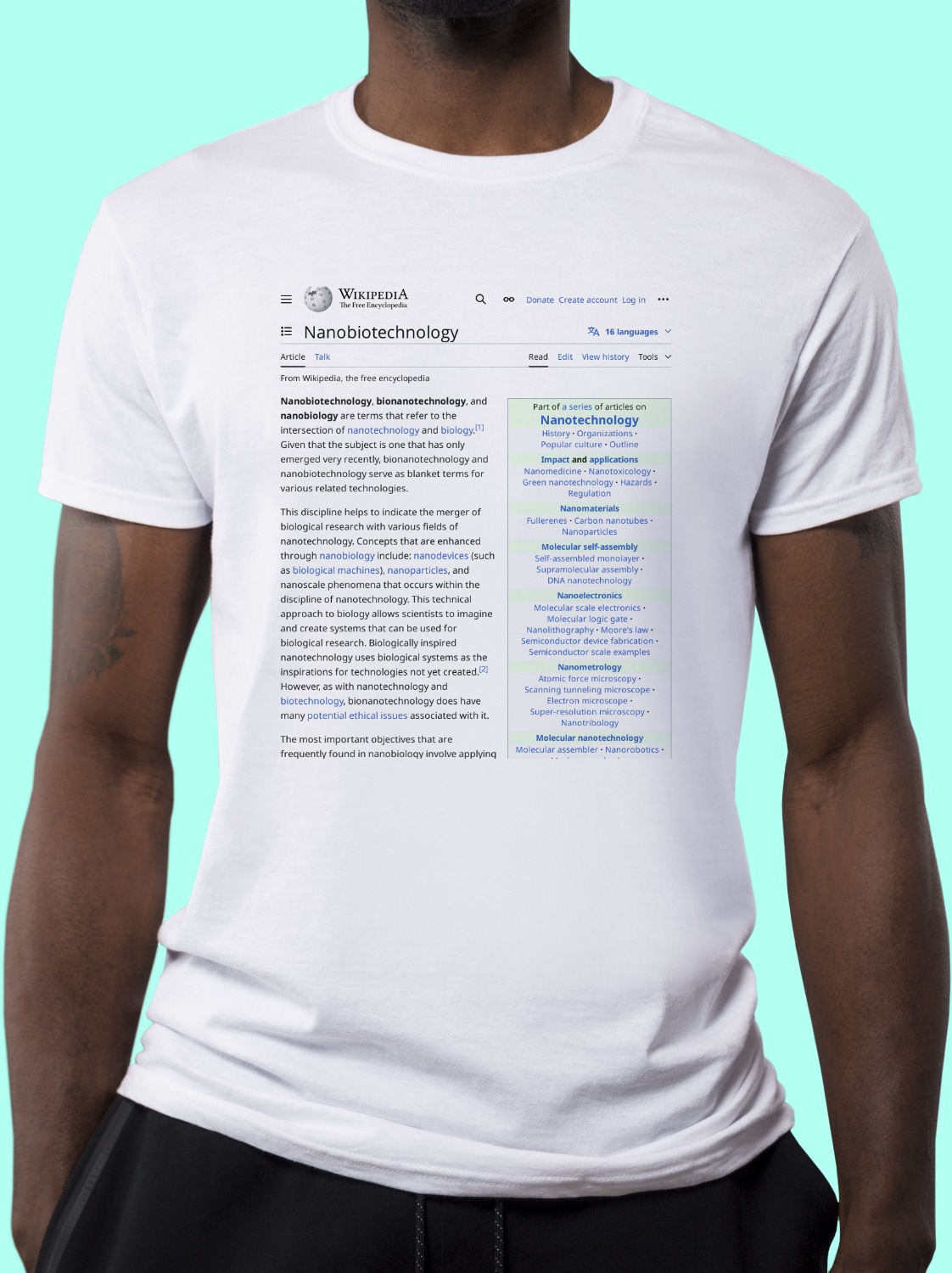 Nanobiotechnology Wikipedia Article T-Shirt
Unisex Crew Neck
Nanobiotechnology Shirt
A classic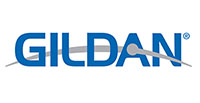 cotton tee emblazoned with the Wikipedia article on
Nanobiotechnology ↗
.
Preshrunk jersey knit
Seamless double-needle 2.2 cm collar
Taped neck and shoulders
Tear away label
Double-needle sleeve and bottom hems
Quarter-turned to eliminate centre crease
Nanobiotechnology, bionanotechnology, and nanobiology are terms that refer to the intersection of nanotechnology and biology. Given that the subject is one that has only emerged very recently, bionanotechnology and nanobiotechnology serve as blanket terms for various related technologies.
This discipline helps to indicate the merger of biological research with various fields of nanotechnology. Concepts that are enhanced through nanobiology include: nanodevices (such as biological machines), nanoparticles, and nanoscale phenomena that occurs within the discipline of nanotechnology. This technical approach to biology allows scientists to imagine and create systems that can be used for biological research. Biologically inspired nanotechnology uses biological systems as the inspirations for technologies not yet created. However, as with nanotechnology and biotechnology, bionanotechnology does have many potential ethical issues associated with it.
The most important objectives that are frequently found in nanobiology involve applying nanotools to relevant medical/biological problems and refining these applications. Developing new tools, such as peptoid nanosheets, for medical and biological purposes is another primary objective in nanotechnology. New nanotools are often made by refining the applications of the nanotools that are already being used. The imaging of native biomolecules, biological membranes, and tissues is also a major topic for nanobiology researchers. Other topics concerning nanobiology include the use of cantilever array sensors and the application of nanophotonics for manipulating molecular processes in living cells.
Recently, the use of microorganisms to synthesize functional nanoparticles has been of great interest. Microorganisms can change the oxidation state of metals. These microbial processes have opened up new opportunities for us to explore novel applications, for example, the biosynthesis of metal nanomaterials. In contrast to chemical and physical methods, microbial processes for synthesizing nanomaterials can be achieved in aqueous phase under gentle and environmentally benign conditions. This approach has become an attractive focus in current green bionanotechnology research towards sustainable development.
(from the Wikipedia article printed on this shirt)
About Wikishirt
Wikishirt is a
retail experiment
that lets you buy a shirt with
any Wikipedia Article
printed on it. There are over 5 million Wikipedia articles, so we have
over 5 million shirts
.
Check out
our homepage
for random featured shirts and more!
📦 Free shipping to addresses in the United States!