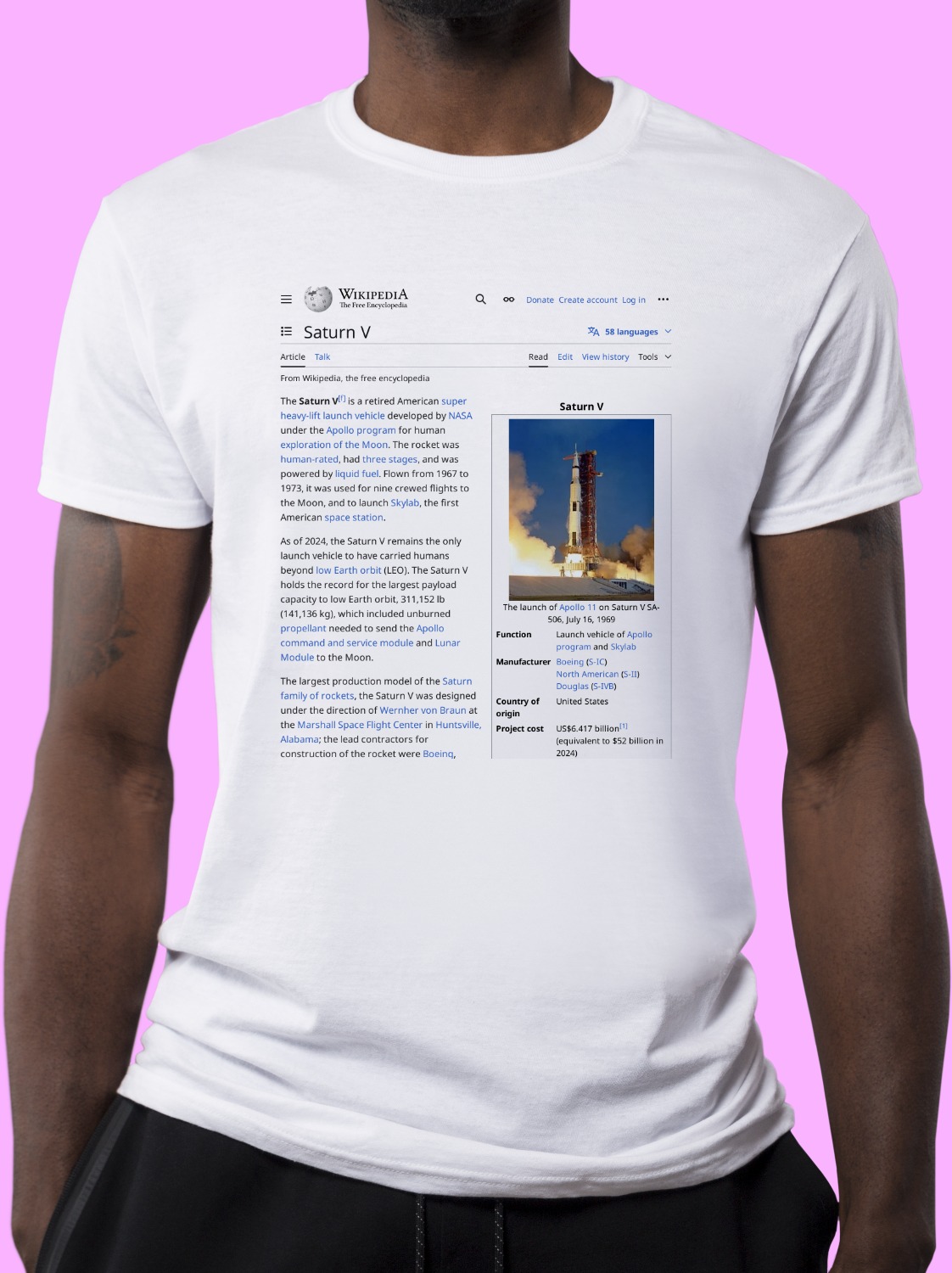 Saturn V Wikipedia Article T-Shirt
Unisex Crew Neck
Saturn V Shirt
A classic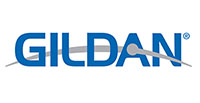 cotton tee emblazoned with the Wikipedia article on
Saturn V ↗
.
Preshrunk jersey knit
Seamless double-needle 2.2 cm collar
Taped neck and shoulders
Tear away label
Double-needle sleeve and bottom hems
Quarter-turned to eliminate centre crease
Saturn V is a retired American super heavy-lift launch vehicle developed by NASA under the Apollo program for human exploration of the Moon. The rocket was human-rated, had three stages, and was powered with liquid fuel. Flown from 1967 to 1973, it was used for nine crewed flights to the Moon, and to launch Skylab, the first American space station.
As of 2023, the Saturn V remains the only launch vehicle to have carried humans beyond low Earth orbit (LEO). Saturn V holds records for the heaviest payload launched and largest payload capacity to low Earth orbit: 311,152 lb (141,136 kg), which included the third stage and unburned propellant needed to send the Apollo command and service module and Lunar Module to the Moon.
The largest production model of the Saturn family of rockets, the Saturn V was designed under the direction of Wernher von Braun at the Marshall Space Flight Center in Huntsville, Alabama; the lead contractors were Boeing, North American Aviation, Douglas Aircraft Company, and IBM. A total of 15 flight-capable vehicles were built, plus three for ground testing. Thirteen were launched from Kennedy Space Center with no loss of crew or payload. A total of 24 astronauts were launched to the Moon from Apollo 8 (December 1968) to Apollo 17 (December 1972).
(from the Wikipedia article printed on this shirt)
About Wikishirt
Wikishirt is a
retail experiment
that lets you buy a shirt with
any Wikipedia Article
printed on it. There are over 5 million Wikipedia articles, so we have
over 5 million shirts
.
Check out
our homepage
for random featured shirts and more!
📦 Free shipping to addresses in the United States!