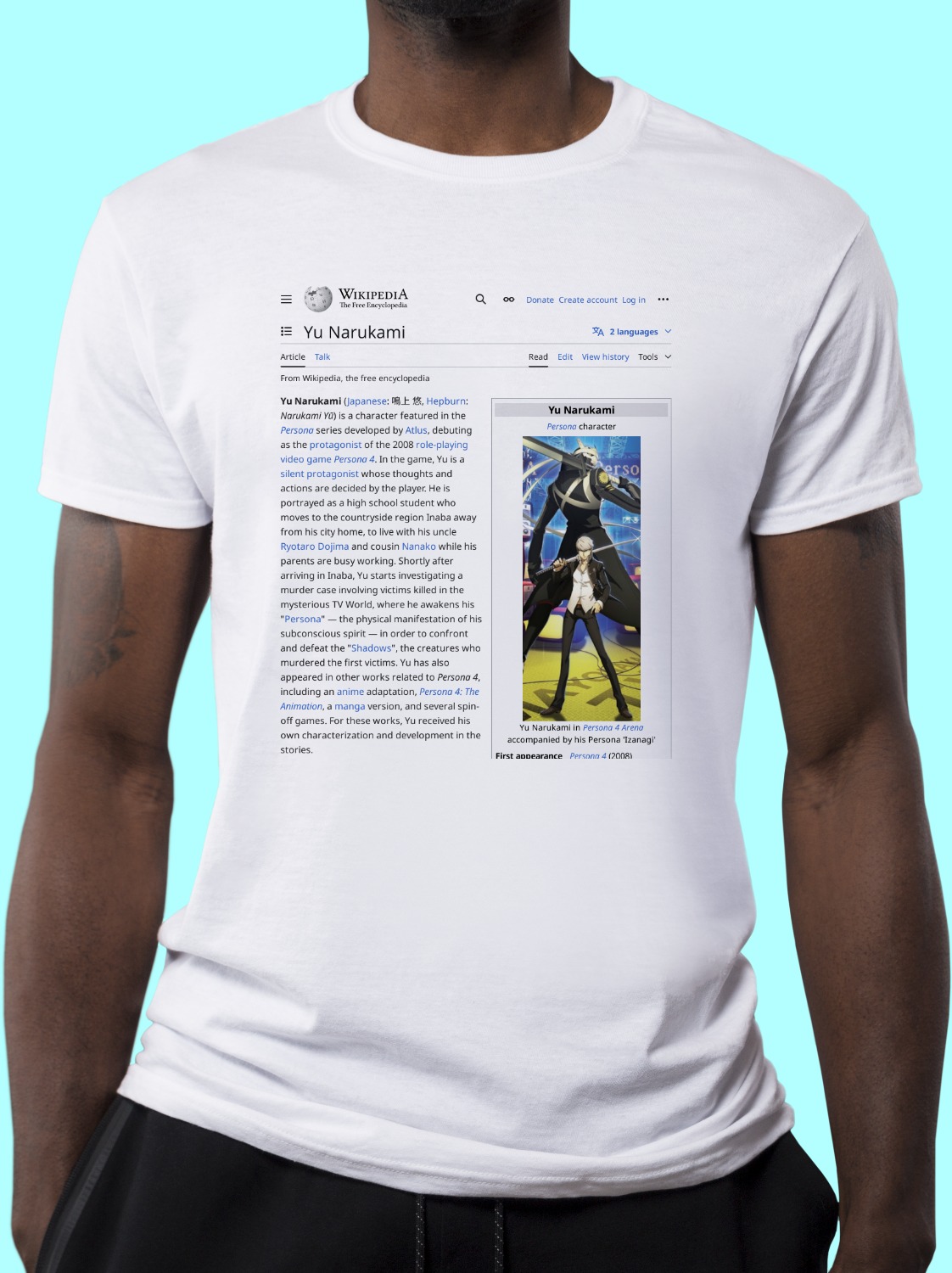 Yu Narukami Wikipedia Article T-Shirt
Unisex Crew Neck
Yu Narukami Shirt
A classic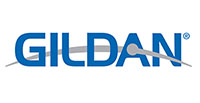 cotton tee emblazoned with the Wikipedia article on
Yu Narukami ↗
.
Preshrunk jersey knit
Seamless double-needle 2.2 cm collar
Taped neck and shoulders
Tear away label
Double-needle sleeve and bottom hems
Quarter-turned to eliminate centre crease
Yu Narukami (Japanese: 鳴上 悠, Hepburn: Narukami Yū) is a fictional character featured in the Persona series developed by Atlus, debuting as the protagonist of the 2008 role-playing video game Persona 4. In the game, Yu is a silent character whose thoughts and actions are decided by the player. He is portrayed as a high school student who moves to the countryside region Inaba away from his city home, to live with his uncle Ryotaro Dojima and cousin Nanako while his parents are busy working. Shortly after arriving in Inaba, Yu starts investigating a murder case involving victims who are mysteriously abducted and hung on telephone wires in the midst of a fog that plagues the town where he resides. He collaborates with his schoolmates and explores an alternate dimension known as the TV World, where he obtains a power known as the "Persona"—the physical manifestation of his subconscious spirit, in order to confront and defeat the Shadows, the creatures who murdered the first victims. Yu has also appeared in other works related to Persona 4, including an anime adaptation called Persona 4: The Animation, a manga version, and several spin-off games. For these works, Yu received his own characterization and development in the stories.
Yu was designed by Shigenori Soejima who aimed to create an ambiguous character who could appeal to most players by way of reflecting several feelings towards them and through his mannerisms. For the anime, director Seiji Kishi expressed difficulties in giving the character emotions without damaging what the original staff created. The character is voiced by Daisuke Namikawa in Japanese and Johnny Yong Bosch in English. Both actors expressed difficulty in voicing him with Namikawa finding his social life challenging while Bosch also had to voice another major character in the anime.
Yu has been positively received by critics, with his characterization and social life being the subject of praise due to his portrayal as a mostly silent teenager whose few lines are related to the plot and in some cases, a source of witty comedy.
(from the Wikipedia article printed on this shirt)
About Wikishirt
Wikishirt is a
retail experiment
that lets you buy a shirt with
any Wikipedia Article
printed on it. There are over 5 million Wikipedia articles, so we have
over 5 million shirts
.
Check out
our homepage
for random featured shirts and more!
📦 Free shipping to addresses in the United States!